"State of the art" Breathing therapy
About 75% of the population has symptoms of breathing issues at different moments in their lives. Correct breathing techniques will create optimal oxygen allocation in our bodies and is crucial at all times for everyone's well –being. Our breathing therapy combines the knowledge of physiology with psychology to help you achieve optimal oxygen at all times with the usage of the capnometer® a bio-feedback breathing apparatus.
010-217 93 40info@physiomotion.nl →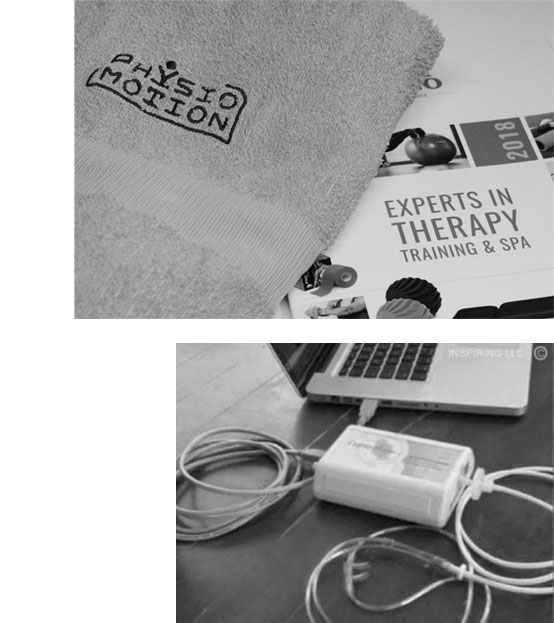 How is your breathing?
Do you suffer from any of these symptoms?.. dizziness, headaches (migraines), palpitations, tiredness, forgetfulness, concentration problems, anxiety, pain in the jaw, stiff muscles, difficulty relaxing, needles and pins in your fingertips.. or just feel that you do not get enough air sometimes.
Then it is very likely that you are not breathing optimally or are experiencing hyperventilation. This has a major impact on your general health! With our knowledge and skills over capnometry and capno-learning we can help you improve your breathing usually within 6- 8 weeks of training.
What is a capnometer?
A capnometer is a biofeedback apparat that can measure your breathing parameters using capnometry. Capnometry has existed for a long time in anaesthesia and is still being used in operation rooms everywhere in the whole world! It uses a built in barometer that measures the amount of CO2 that stays within your lungs at the end of exhalation. This in turn tells and shows us how you are breathing and the severity or not of hyperventilation.
The capnometer® is founded in the USA by Dr. Pieter Litchfield, PhD in physiology and PhD in psychology. (www.betterphysiology.com). Physiomotion is European distributor of the Capnotrainer® and the only one in the Netherlands that uses this measuring instrument.
Contact us at 010 217 9340 for information on breathing therapy or click here to make an appointment.