Whether you're a mother, athlete, senior or working professional, don't hesitate to let a professional asses any complaints in the pelvic area. Stephanie Leyh is the pelvic floor physical therapist and uses her knowledge of the pelvic area in an unique combination with manual therapy, breathing therapy and sports-training knowledge. With more than 20 years of experience, she can give you a top analyses in this area after examination.
010-217 93 40info@physiomotion.nl →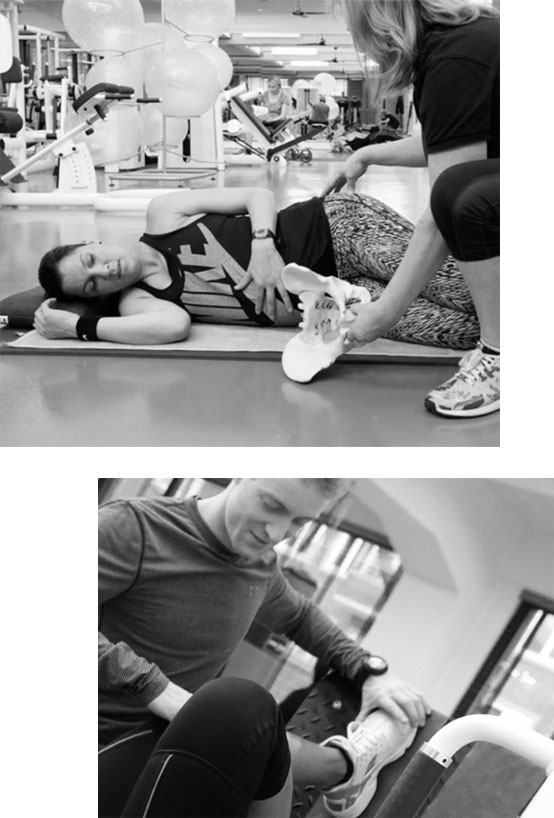 Our foundation
Our pelvis is our "foundation" or our body. It needs to be strong in every sense of the word and support our body during our activities.
Pelvic disorders are quite common and can occur in many situations. Obviously, during a pregnancy and after delivery pelvic floor therapy has a major role in recovery. But also (professional) athletes can run into pelvic disorders due to the enormous capacity and strain that is put on our pelvis when running, jumping, sprinting, kicking or sliding.
"What a great physio for my pelvic complaints. Finally someone who REALLY understands what this is and the feeling that there is a solution for it. The personal training is also very professional, it feels good here and I notice results. Not to be compared with any other physical therapist!"
Safietje S.
Solutions to the different types of pelvic problems
There are many different types of problems that can occur in and around the pelvis effecting also your organs. Types of problems are: incontinence, pelvic pain, hip problems, back problems, prolapses, bladder issues, stool issues, stomach and intestinal problems and any core related issue. Also all problems that occur during pregnancy and after delivery.
Stephanie's approach makes use of real time imaging ultrasound, EMG (Electromyography examination) , FES (Functional electrical stimulation) and Capnometry® (breathing dynamics) as well as her skills as a physical therapist and personal trainer.