At Physiomotion we gathered an international team of passionate and professional 'movement specialists'.
Trainers and physical therapists, ready to help you reach your goals: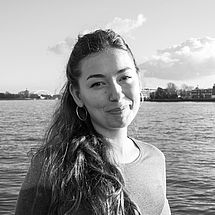 Alisa's study at Codarts aroused interest in the human body and how it functions, which resulted in her starting a follow-up studie in physical therapy.
Origin: Ukrainian
Languages: English, Ukranian, Polish, Russian
Expertise: physical therapy (in training), professional ballet dancer, dance teacher, personal trainer, fitness & group lesson instructor. (CKR & BIG registered)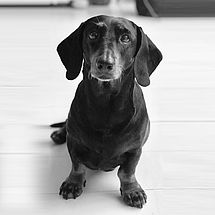 Our black and tan daschshund Marielle is 15 years old. She follows her boss, Stephanie around the whole day and protects the practice.
Origin: Netherlands
Languages: Barks Netherlands and English
Expertise: Security of the reception and giving lots of love